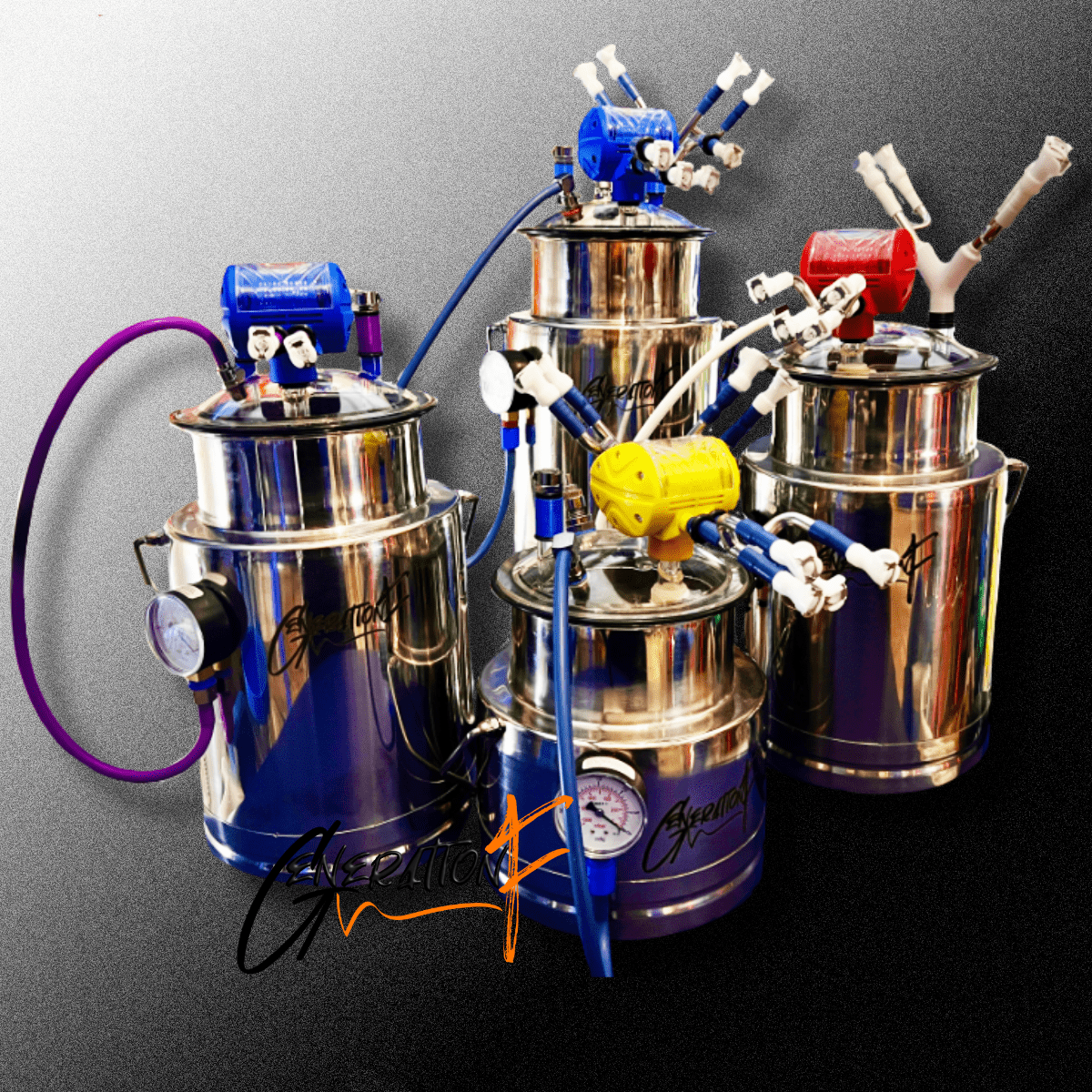 Generation F – The Churn Parlour Kit
Generation F Male and Female Milking Surge and Rhythm System. A system that works with a little Surge and a lot of Rhythm! Superb Functionality, System Configurations and Colour Options.
The Churn
Click to Read
The Churn
The milk churn itself and the lid, no point telling lies these are very much off the shelf, readily available from good ole China or if you're in the know another country much closer, however I have had mine strengthened in places, the churn itself comes in various sizes and shapes, the advantage I have with my system is being able to choose smaller churns, this is because my system is not reliant on huge volumes of lubrication.. I spent much time choosing the churn shape and in the end it was obvious, it's a milk churn in real life so I thought I'd select the traditional milk churn shape, I'm glad I did I like it! It is a shape that could be described as iconic I think…The top again is off the shelf, however what you do with it massively affects it's performance.  It is available in stainless steel or transparent acrylic.
The Churn Top
The two obvious things first the clutch of Rhythm lines onto stainless steel  *h* barbs and colour coded and then the neat bunch of surge pods, again into  *h* barbs then in turn into specially extruded fitments into the top, the air inlet again into an extruded fitment  and the safety valve which comes from my very own tame vacuum technologist so I am quietly confident it is the best for the job. There is last but by no means least a very high quality pulsator which allows for intermittent vacuuming to adjust milking according to the desired pulse rate, sounds fancy but another off the shelf component!
The Vacuum Gauge
Finally a small but important join between the top and the churn in the shape of a beautiful metal chromed valve into the top and on the side of the churn a vacuum gauge, not just any old vacuum gauge but the gauge is housed in beautiful polished stainless steel. These two components are joined with some of my **pure silicone hose** colour coded to your choice.
Pumps
So without doubt the most important part of this system and any system come to that, without it none of it works, we have tried many pumps over the years and finally come away from imported Chinese pumps and now supply with our kits European pumps with a superb M/Bar rates